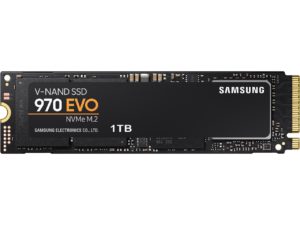 This hard drive is for a gamer motherboard; it is very good for an M.2. When trying to find a hard drive this one can do the trick on what you're trying to do with your motherboard. It has a lot of features and things that will add to your best experiences for your gaming.
Some of the specs are:
Size: 1TB
Connection Types: M.2 PCI
Read/write speeds:  Max Read: Up to 3400 MBps and Max Write: up to 2500 MBps
Mean time Before Failure (MTBF): 1,500,000 hours
Warranty: 3 years for parts and labor
SDDs:
Read IOPS: QD32-  Up to 500,000 and QD1- Up to 15,000 
Write IOPS: QD32- Up to 450,000 and Qd1- Up to 50,000
64L V-NAND MLC
The price of this Hard Drive is $172.65 and for a 1TB, it is at a pretty good price for all the things you want this Hard Drive to do for you.
Source (s):
Note: this review is part of a classroom project