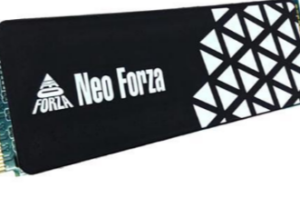 I recently purchased this SSD for my gaming rig. This has been a really good and reliable SSD. The motherboard for this rig is the MSI Mag B50 Tomahawk. This is a 2TB M.2 PCIe SSD from the company Neo Forza. I got it because it has many qualities of a good SSD. As an example, this M.2 is about 2 cents per byte. This SSD is currently 134.99 on Newegg.  It's currently rated 4.6 out of 5 eggs on Newegg
.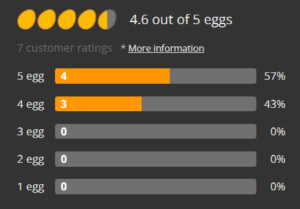 Many of the reviews have pointed out how it's really fast but may not be as fast as advertised. There is also the fact that it's MLC which means it's cheaper and will last longer than a TLC or QLC.  It may not be as fast as an SLC but this is also very cost-efficient.  I think this SSD would be a good investment for your gaming system. It may be an upgrade to the current storage devices you use. Some of the reviews also talk about how you can use all 2TBs of this drive and it's actually 2TBs. Here is a list with some of the specs of this SSD.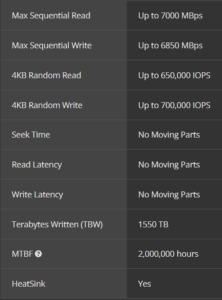 As you can see in the photo the MTBF is 2 million hours, That's relatively 228 years now that's a long time.  With a max sequential read of 7000MBps and a max sequential write of 6850MBps, this seems to be a pretty good drive. I would personally recommend this drive and I would suggest that you purchase this SSD for your gaming rig.
Note: This is part of a class project
https://www.msi.com/Motherboard/MAG-B650-TOMAHAWK-WIFI
https://www.newegg.com/neo-forza-2tb-nfp400/p/0D9-007T-00038?recaptcha=pass