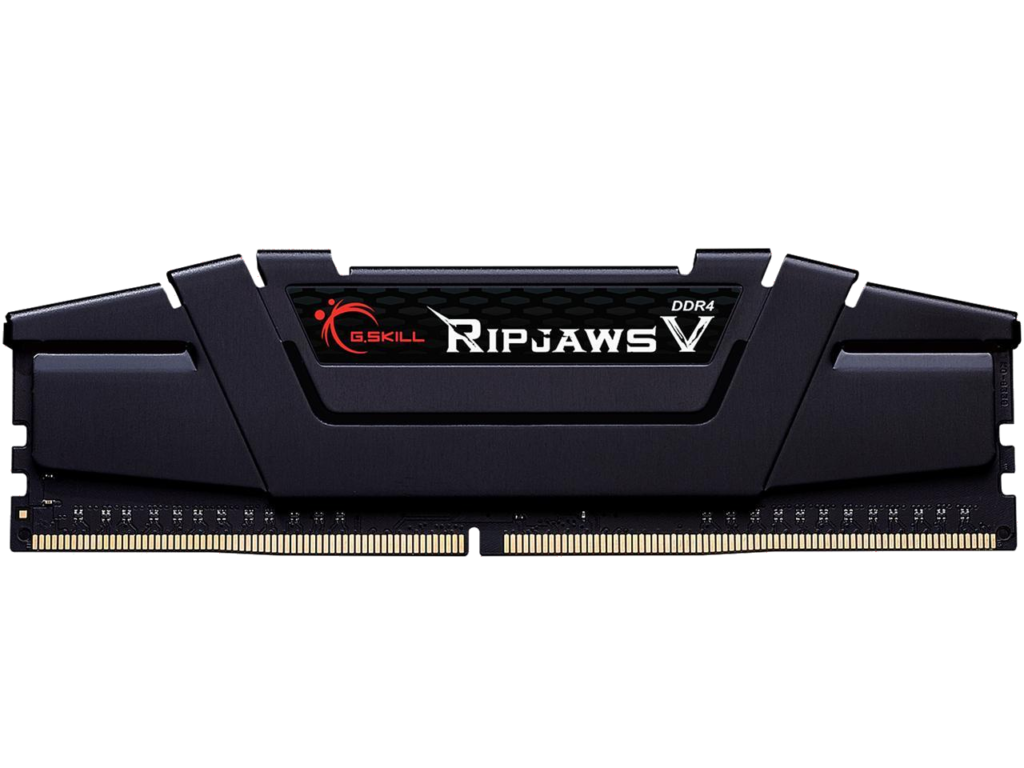 The Ripjaws V Series from G.Skill is an exceptional piece of memory. It can go up to 5333MHz allowing for high speed gameplay or working. This also includes a CAS latency of 22. Finding the absolute speed of this ram shows that it writes at 4.125 NS which is faster than most can go. This ram is relatively inexpensive at $250 for 2 x 8gb sticks. The memory works good with many motherboards as well showing it can be compatible with motherboards than have speeds from 3600 – 5333Mhz.

This motherboard has a rating of 4.5 out of 5 eggs showing that it is rated good by those who have bought it. The rating also displays how the memory is worth the cost of $250. This memory continues to display its worth by showing that is very small at 42mm and is able to be fit in with many oversized CPU heatsinks.
This memory also has XMP support allowing overclocking to a good degree. To add to this it also comes with a lifetime warranty incase of an accident or any other things that many happen to your ram. This ram is non-parity and non-ECC showing that is not made for servers but rather for people seeking pure performance.
Works Cited:
"G.SKILL Ripjaws V Series 16GB (2 x 8GB)." Newegg.com – Computer Parts, Laptops, Electronics, HDTVs, Digital Cameras and More!, https://www.newegg.com/g-skill-16gb-288-pin-ddr4-sdram/p/N82E16820374191?quicklink=true
G.SKILL International Enterprise Co., Ltd. "G.Skill Ripjaws V Series." G.SKILL International Enterprise Co., Ltd., https://www.gskill.com/product/165/184/1620120499/F4-5333C22D-16GVK
Note:  This review is part of a classroom project.