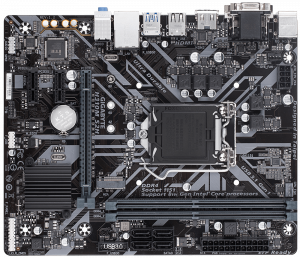 The Gigabyte H310M S2H is a good motherboard. It depends on what you are looking to use it for though. You are not going to want to use this as a gaming PC. It might not be the best choice for a gaming PC. However it would make a great motherboard for your computer at home if that's not what you are looking for. This is a high quality motherboard made by Gigabyte and they have a 3 year warrantee. This Gigabyte motherboard is an intel motherboard, it will only except intel CPU's.
This motherboards CPU socket is an LGA 1151. Meaning it will only except some CPU's not just any.
This motherboard contains 32GB of maximum memory. This motherboards memory slots hold DDR4 and there are 2 slots.  For the storage, there is both M.2 and SATA connectors.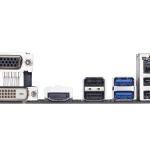 It has integrated graphics audio and LAN.  There are 10 USB, 6 on the back panel and  4 are on the internal USB header.
There are also a few expansion slots. Only 1 PCIe x16 and 2 PCIe x1. This is one of the reasons it would not make a good gaming PC.
I would review this motherboard as a 5 star motherboard. On newegg.com this motherboards reviews are very good. The motherboard was able to fulfill what I needed with no problems at all . I used this motherboard for at home purposes, such as google, shopping, and maybe some work I needed to do at home.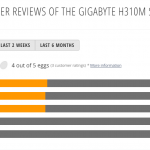 Works Cited
Note: This review is for a classroom project.