The WD_BLACK SN850X is the best Hard Drive that I have ever had. WD_BLACK SN850X is currently the 16th Best Seller Ranking in Internal SSDS on the market today. If you have an ASUS Prime X670-P Compatible motherboard, it is the best Hard Drive for you! It is currently listed for $99.99 on Newegg and has excellent reviews from other users, with 4.8 out of 5 eggs by all reviewers.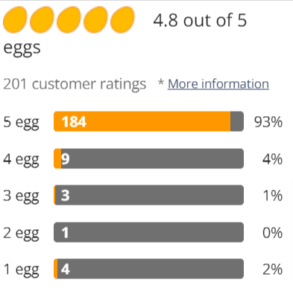 The specifications of the Hard Drives are impressive. The most important of the specs are:
Model

Brand Western Digital
Series BLACK SN850X NVMe
Model WDS100T2X0E
Device Type Internal Solid State Drive (SSD)
Used For Consumer

Detail

Form Factor M.2 2280
Capacity 1TB
Interface PCI-Express 4.0 x4

Performance

Max Sequential Read Up to 7300 MBps
Max Sequential Write Up to 6300 MBps
4KB Random Read Up to 800,000 IOPS
4KB Random Write-Up to 1,100,000 IOPS
Terabytes Written (TBW) 600TB
MTTF 1.75M Hours
HeatSink No
Newegg ratings of this Hard Drive are where it is rated highest among Internal SSDs. With a capacity of 1TB and the Interface PCI-Express, 4.0 x4, this Hard Drive will not disappoint any avid person. It does show Form Factor is M.2, so use caution if you are attempting to use it with other Hard Drives.
While there are other faster SSD for ASUS Prime X670-P DDR5, 3xM.2 Slots, USB 3.2 Gen 2×2 Type-C, USB4 Header, and 2.5Gb Ethernet Motherboard. If you currently have a 1TB, this is your best choice for a quality upgrade. The Form Factor rating is superior to many options listed above and is the most critical number for anyone. Game on!
Note: This review is part of a classroom project
"WD_BLACK SN850X NVMe M.2 2280 1TB PCI-Express 4.0 X4 Internal Solid State Drive (SSD) WDS100T2X0E – Newegg.com." Www.newegg.com, www.newegg.com/western-digital-1tb-black-sn850x-nvme/p/N82E16820250243. Accessed 22 Mar. 2023.