This is my gaming motherboard that I am going to be telling you about what video card you can buy to fit in this. The picture is a link to where the website to buy the motherboard.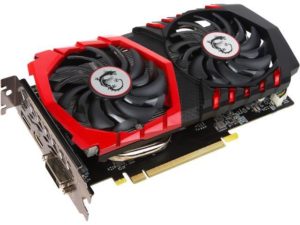 This is my gaming video card that I am going to be advertising to you. The picture is a link to where to buy. The memory that this card can hold is 4GB and the memory type is GDDR5. The type of cooling it has is two cooling fans to cool down the things inside. The power supply inside your computer, the recommended for how much power it should have is 300W. The DirectX is a series of application programming interfaces (also known as API) that provide low-level access to hardware components. The DirectX of this video card is 12. The OpenGL is a platform that computers use to process 2D and 3D images. The OpenGL for this video card is 4.5. This video card would be great for your kids gaming need.
Note:  This review is part of a classroom project.