First thing to note when purchasing the XPG Spectrix D50 RGB, is that it is definitely priced higher than some, but the pros outweigh the cons enough to make it worth it.
The very first thing I noticed when I put this memory into my computer was that it isn't as tall as some of the other memory I have tested before, so it leaves some more room than most other memory would. This being said, it doesn't effect the speed in any way, but is a bonus to have some more room for those pesky wires.
I was unable to get a picture of them, as my PC case is not clear, but I did find one to show what they look like when in a PC.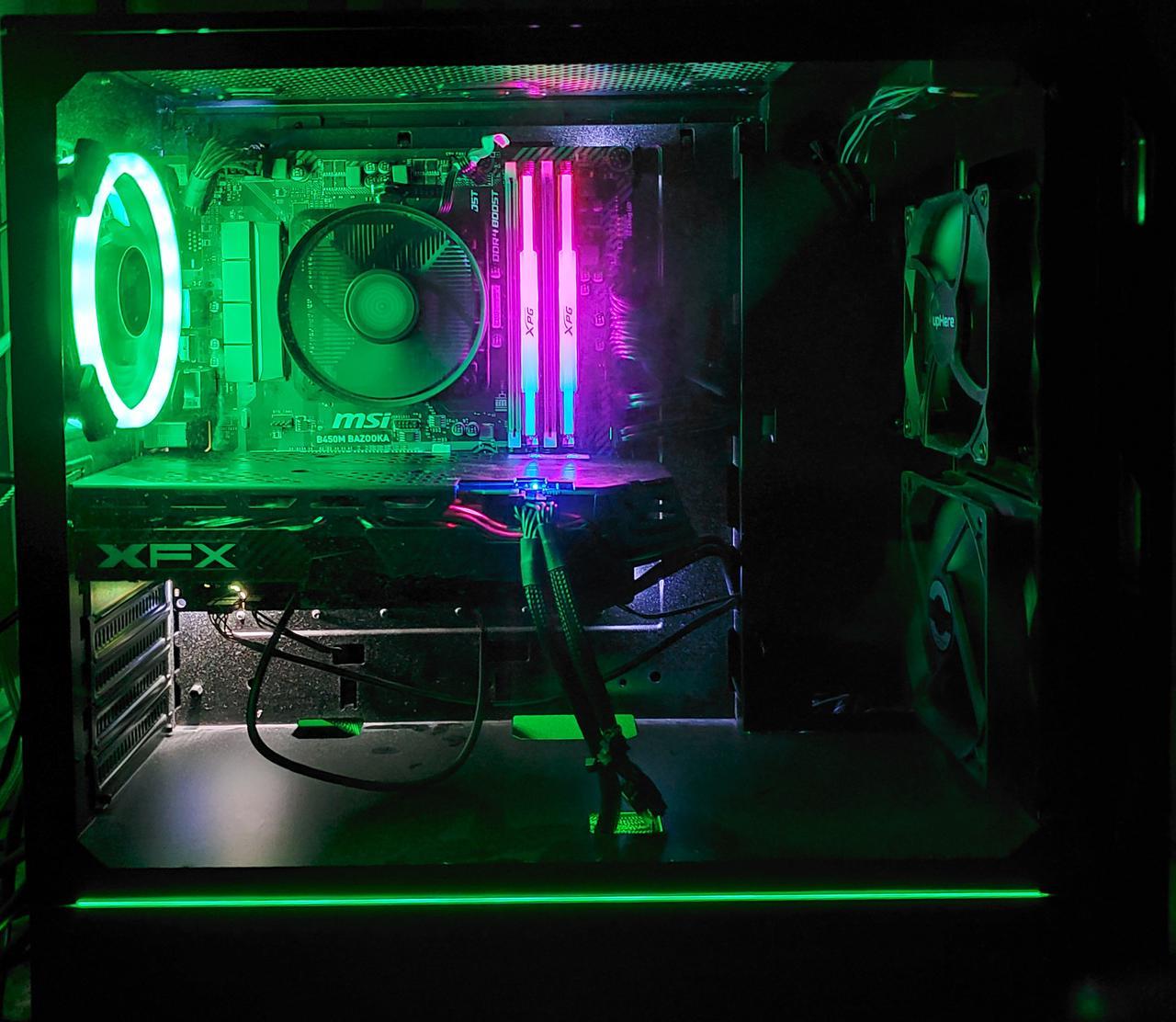 The two lines in the middle that stand out in color is a set of the memory, which is how it comes when you purchase them.
The source for this image did mention that a custom color option would be nice, but there has to be a point to where it becomes too good for it's cost.
Like a lot of memory I have tested, it would be a wise decision to go into BIOS and make sure that the memory and your PC are communicating properly and at one set speed to increase efficiency.
Onto some of the details other than flashy lights and general things that can be said about a lot of different memory sticks, I have the specs of the memory listed below.
This image is linked to where I got it from
Note:  This review is part of a classroom project.