<![CDATA[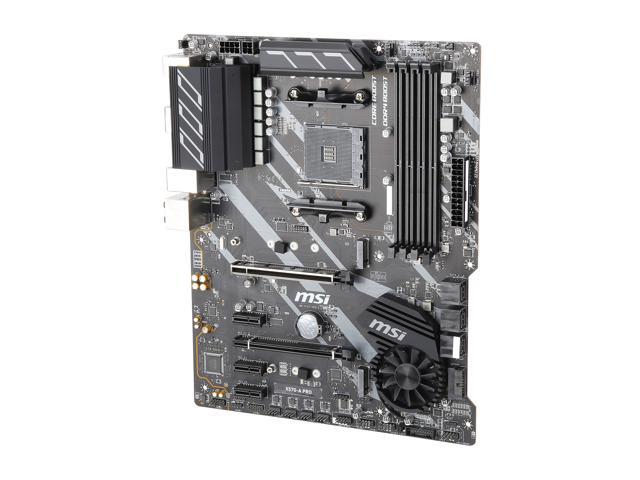 The MSI X570-A PRO motherboard is a some what basic yet very well off motherboard for its price.
This motherboard is outfitted mainly for use in a gaming pc.
The specs
CPU
The CPU's compatible with the AM4 socket of this motherboard are the Ryzen series 2 and 3 processors.
PCIe
It has one PCIe 16x 4.0 slot, one PCIe 16x 3.0 slot, and three PCIe 1x 3.0 slots.
RAM
For the ram it has dual channel DDR4 support with overclocked speeds up too 4400 MHz and a highest base speed of 2667 MHz and supports up too 128 Gb of memory.
Storage
This motherboard has 6 SATA 3 ports and 2 M.2 SATA 3 ports
recap
I believe that at the price point of $159 this motherboard is well outfitted yet comes short it the storage department with both the M.2 slots being SATA 3 as apposed to nvme, though with 6 SATA 3 ports there is plenty of room for upgrade ability using an SSD. With RAM speeds of up too 4400 MHz overclocked and PCIe x16 slots that are able to be used with AMD crossfire. The AM4 slot with the latest Ryzen series support makes this a versatile motherboard while not being the absolute best for heavy load can yet be used as a mid range workstation on top of being a gaming forward motherboard.
Note: This review is part of a classroom project.
]]>